BEMO's Help Desk on the BEMO website is an incredibly useful tool to not only submit problems, questions, and suggestions but also for you to search our Knowledge Base which is updated every month and for you to learn any announcements we may have to share.
How do I get to the Help Desk?
Go to support.bemopro.com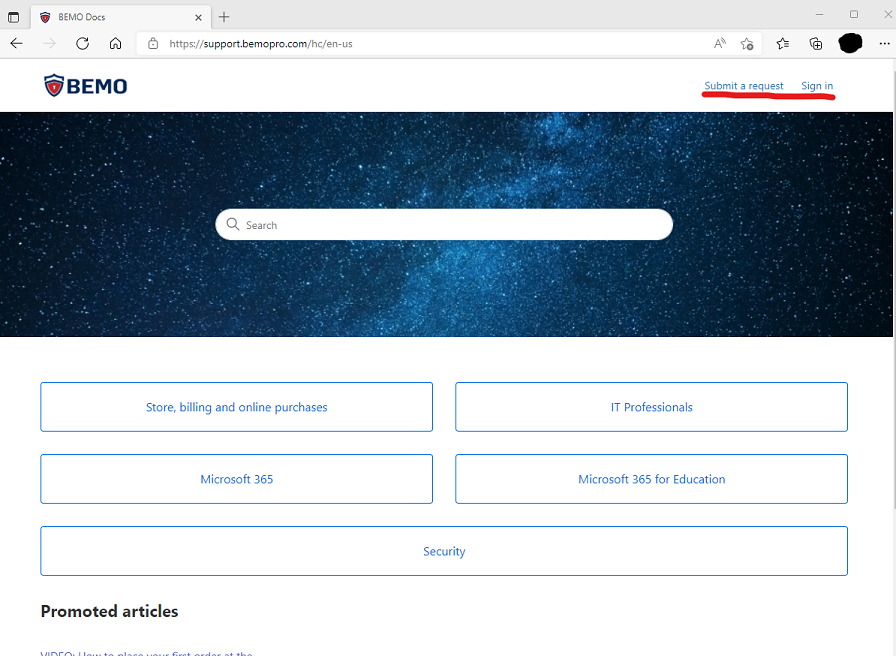 Already have an account?
If you already have an account from your previous experience submitting tickets with us, please log into your account by clicking Sign in.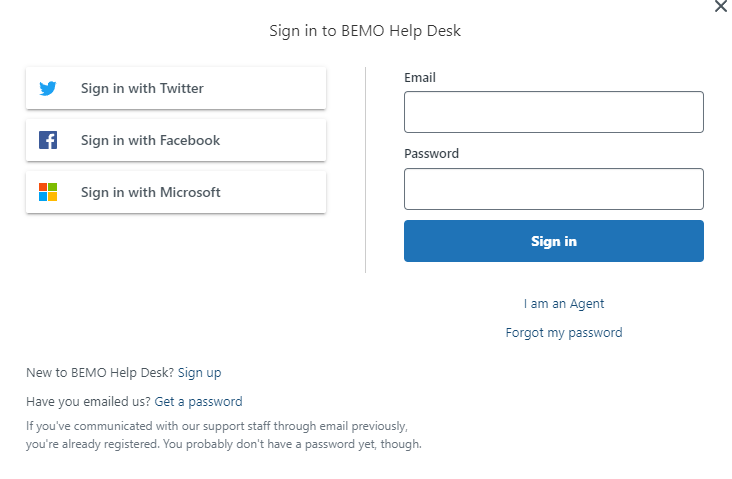 New to Help Desk?
If you don't have an account, please click on Sign up underneath "New to BEMO Help Desk?"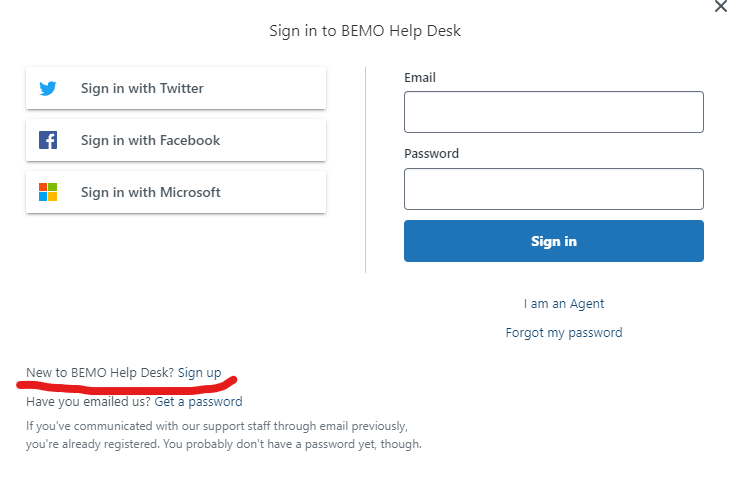 Then enter the following and you will receive a welcome email from us to verify your email address.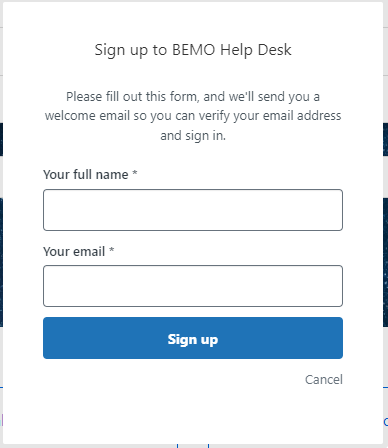 Your Help Desk Account
Once you're in your account, you can do a few things. You can setup your account profile, look at your requests, look at your activities, update your contact details, search the knowledge base, or submit a ticket.


Edit your profile
You can edit your name, upload your picture, add an introduction description, and update your contact information.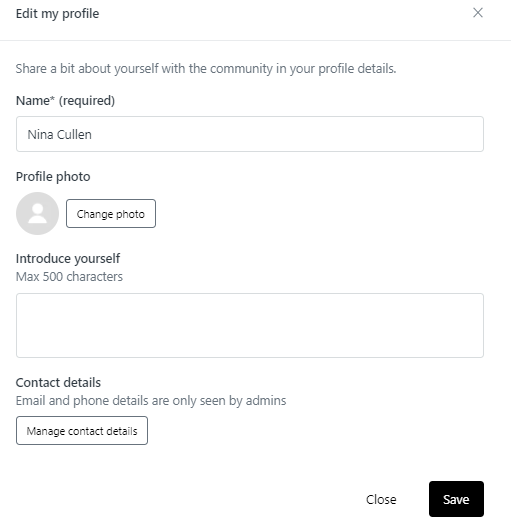 Manage contact details
In the Manage contact details, you can update your email address, add another email address, or add a phone number.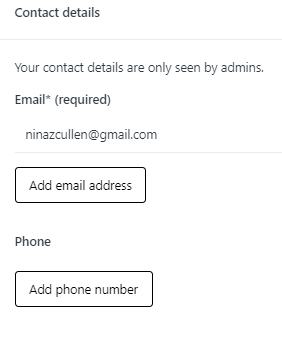 Viewing Tickets / Requests
You can view your own requests that you have submitted and their status. You can also see requests you've been CC'ed on.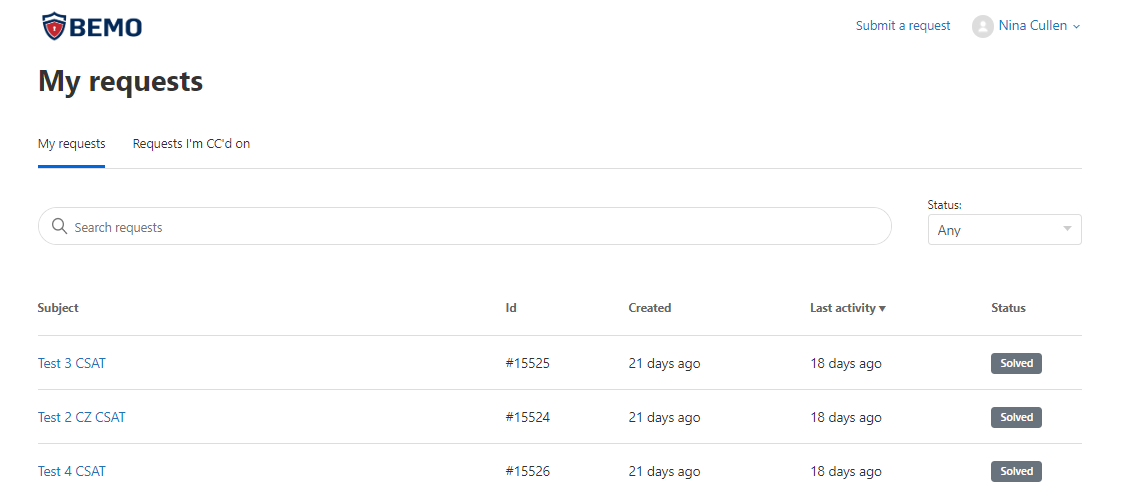 Submitting a request
If you submit a ticket or request via the Help Desk Portal, there are far more options you can choose from to better detail your issue or question. It also helps us track the priority, the root cause, and the category better so that we can assist you faster and more efficiently.
If you are not familiar with the fields, here is a description of what is expected:
Subject: This is the title or subject of your ticket problem / question / request.
Type: This is a drop down of what the request is categorized as.
Topic: This is a drop down list of what kind of a topic this ticket goes under.

Support: Typically if you need a problem fixed, you have a new request for support to handle, or if you have a question on a function or service.
Customer Success: If you want to get in touch with your Customer Success Manager about a license, subscription, a new business goal or objective, or if you have some broader training questions.
Billing: If you want to get in touch with our billing department about an invoice, if you have questions around the BEMO Store, or if you have an update for your billing with us, you would select Billing.

Domain name (optional): If you are not signed in with your regular account (if you're submitting this request from elsewhere), please enter the domain so that we can associate the request to the appropriate account.
Priority: This is an important field to enter for us as it guides our triage as well.

Urgent: This is a system down type of priority impacting majority of users.
High: This is a critical process that is impacting more than one user,
Normal: A regular request to add devices, users, update a user, problems that are impacting one user or non-critical process, a problem that has a workaround, etc.
Low: A question about a functionality, request for documentation or process, how to questions, and non-urgent items.

Description: This is where you describe your issue or question. Put as much detail as possible so that engineers can resolve your ticket efficiently.
Attachments: Attach files such as sample screenshots of errors, extract reports, etc.