Inbox rules are a way to automate the process of managing incoming emails. You can create rules that will change the importance level of messages as they come in, automatically move them to other folders, or delete them based on certain criteria.
To create a rule from a message in Outlook
Click the gear icon from the top right corner.
Click View all Outlook settings.

Under Mail, go to Rules > Add a new Rule.
On this page, select a name for the rule, add a condition of a rule, and add an action.
For example, in the below email we are creating a rule for all emails from a sender is going to a specific folder.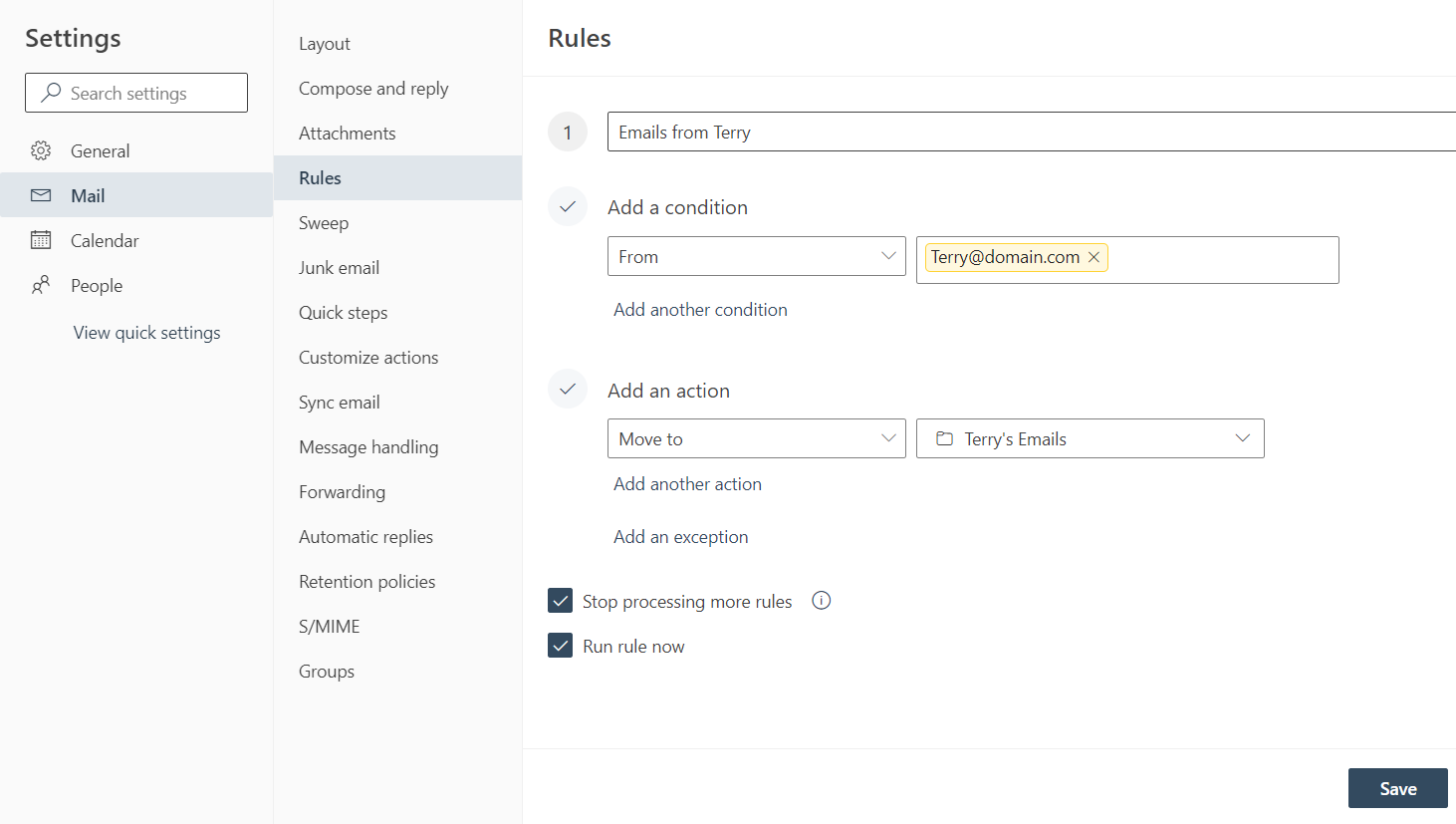 Once completed. Check 'Run rule now' and click save.