In the past the largest email message you could send or receive in Office 365 was 25 MB. While 25 MB is more than enough for the majority of emails, there may be situations where you are set against that limit.
For those times Microsoft has increased the allowed maximum message size to 150 MB, giving Office 365 administrators the ability to set the maximum message size of their choosing from 1 MB up to 150 MB.
The default maximum message size for Office 365 mailboxes is still 25 MB, but Microsoft is now giving Office 365 customers the freedom to choose the maximum size setting that's right for them.
Here's how
You can change the default for your organization by adjusting the default message size restriction. Simply go to Exchange admin center, select recipients > mailboxes then click on the three dots ". . ." and select Set default message size restrictions.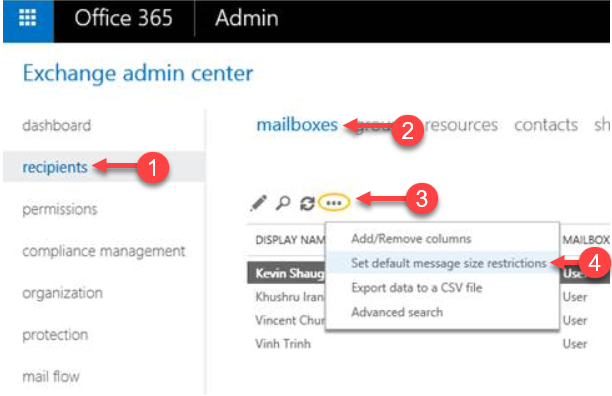 You can then specify the maximum message size for new mailboxes (those you create in the future).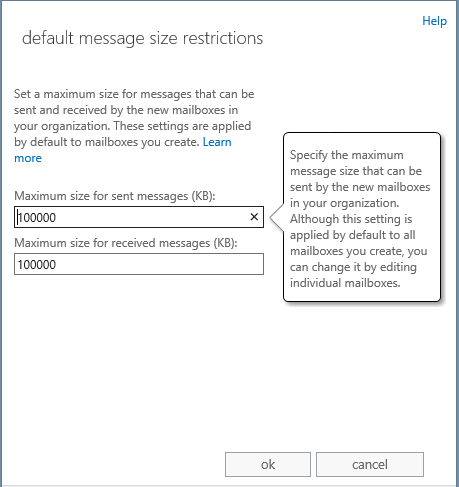 To edit multiple mailboxes select recipients > mailboxes and select multiple mailboxes. Then from the Bulk Edit pane under Message Size Restrictions select Update.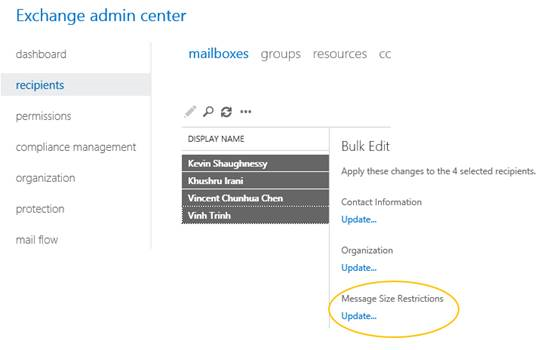 Finally, you can customize a single mailbox by selecting recipients > mailboxes and then select a user's mailbox. Click the edit icon , then under Message Size Restrictions, click View details and then specify the maximum message size.