When your network connection is unreliable or slow, use Cached Exchange Mode to access the items in your Microsoft 365 or Exchange Server mailbox. A POP or IMAP account cannot be used with Cached Exchange Mode.
To understand the Difference between Cached Exchange Mode and Online Mode – BEMO Docs (bemopro.com) visit here.
When using an Exchange account, Cached Exchange Mode simplifies the process. A copy of your mailbox is saved on your computer when you are in this mode. This copy gives you instant access to your data and receives regular updates from the Microsoft Exchange server.
It is recommended to always use Cached Exchange Mode when using Outlook with a Microsoft 365 mailbox.

When you add an Exchange or Microsoft 365 account, Cached Exchange Mode is the default setting.

Cached Exchange Mode is the default setting for Outlook.com accounts and cannot be modified.
Activate or deactivate Cached Exchange Mode
Click on File from the top menu in Outlook.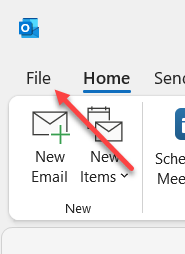 Go to Account Settings>Account Settings.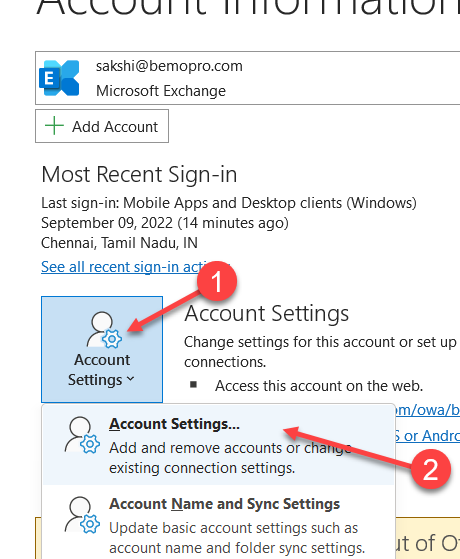 If you have multiple emails listed, select the email you want to change the settings for, and then click Change.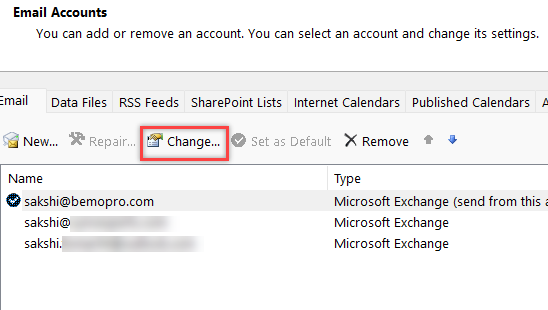 Check Use Cached Exchange Mode to download email to an Outlook data file.
You can choose how much of your email is saved offline.
By default, Outlook configures Exchange and Microsoft 365 accounts to only synchronize 12 months of your email.
To change the setting, move the slider to the desired amount of time, such as 12 months, 6 months, 3 months, or 1 month. Note: If you're using Outlook 2016, you can also select an amount of time as short as3 days.
Changing the amount of data to synchronize can affect the time it takes Outlook to open as well as the amount of storage space Outlook uses on your computer.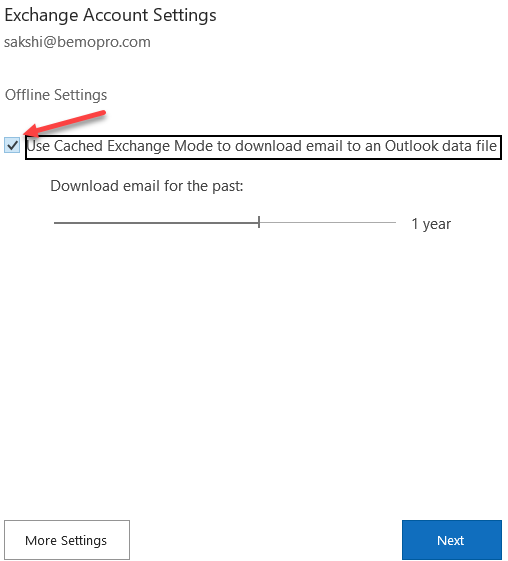 Exit, and then restart Outlook.
If you want to turn off Cached Exchange Mode, repeat the steps, but clear the checkbox for Use Cached Exchange Mode.