When you create a new user account and assign the user an Exchange Online license, a mailbox is created, and it's automatically assigned a default retention policy, named Default MRM Policy.
This policy has a default policy tag (DPT) assigned that moves items to the archive mailbox after two years (only if the Online Archive is enabled). For instructions to enable archive mailboxes, check Enable Online Archive - Admin Help – BEMO Docs (bemopro.com)
If you want to change these settings (for example to move emails to the archive mailbox after 6 months) you can create a customized Retention label.
To carry out the actions described in this article, you must be a global administrator in your company.
The process is comprised of a total of 3 parts.
Creating a Retention Tag.

Using that Tag Creating a Retention Label.

Applying the Lable to User.
Go to the Microsoft Purview compliance portal and sign in using your Global Admin credentials.
In the compliance portal, under Solutions, go to Data lifecycle management > Exchange (legacy) then go to MRM Retention tags.
There you will find a list of pre-set retention tags created, that you can use to create the labels.
In case you are looking for something different, you can create your own tag by clicking on New Tag.
Name your Tag and add a short description.
On the Define how the tag will be applied page, select Automatically to entire mailbox (default).
On the Define Retention settings page, do the following.
When items reaches the following age (in days) Enter the duration of the retention period.
For the Retention Action Select Move item to archive to move items to the archive mailbox when the retention period expires.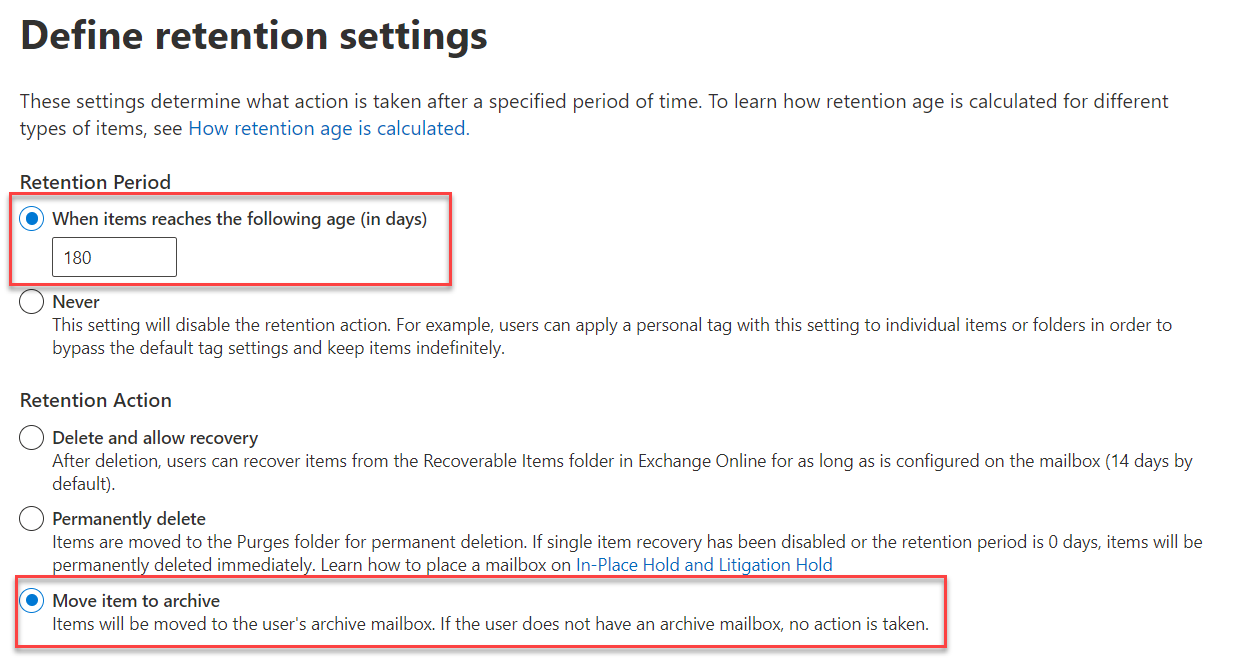 Select Next, review your Tag, and click Submit.
You will now see your newly created tag in the list.
Once the Tag is created, go to MRM Retention policies to create a policy using the tag.
On the MRM Retention policies page, select New policy.
Name your Policy and add a short description.
click on the + Add Tag and select the Tag you created.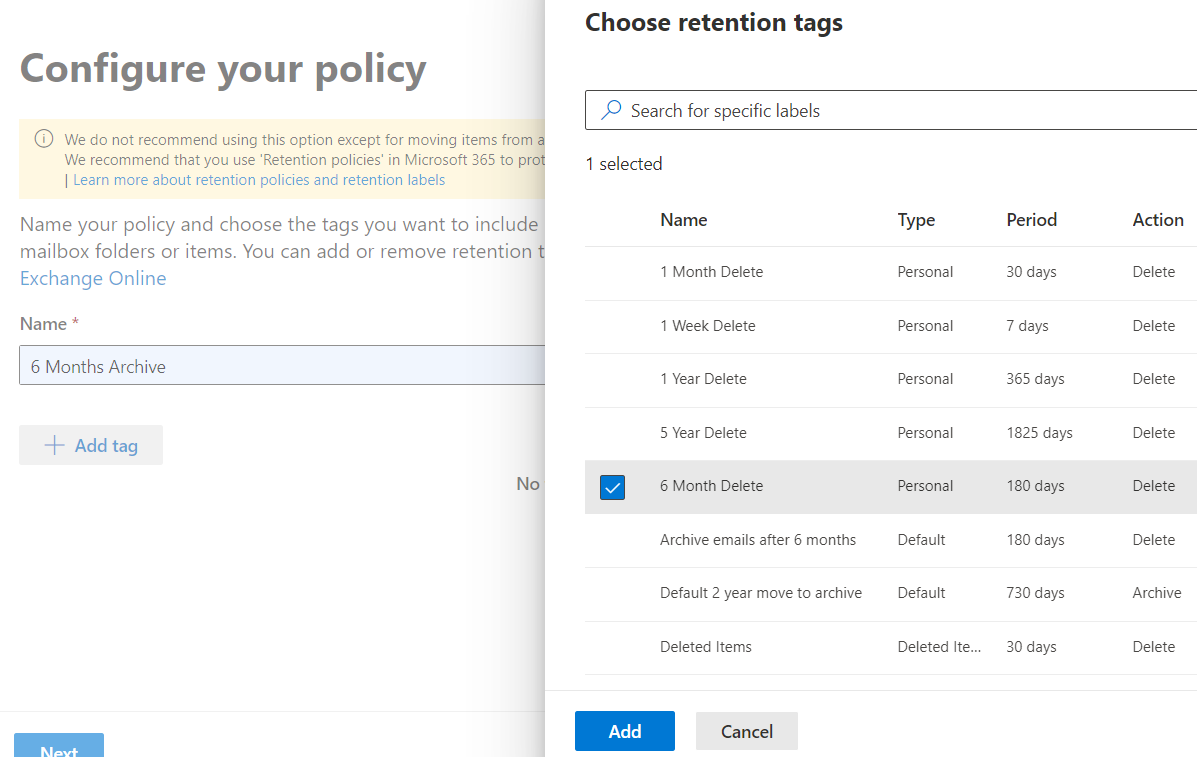 Review and Submit.
Once the Retention Label is created, you will be able to apply it to a User mailbox.
To apply the label, go to Exchange Admin Center, Recipients > Mailboxes.
Open the User properties and go to Mailbox.
Go to Retention policy, if you have never changed a policy for this user, it will show Default MRM Policy already applied.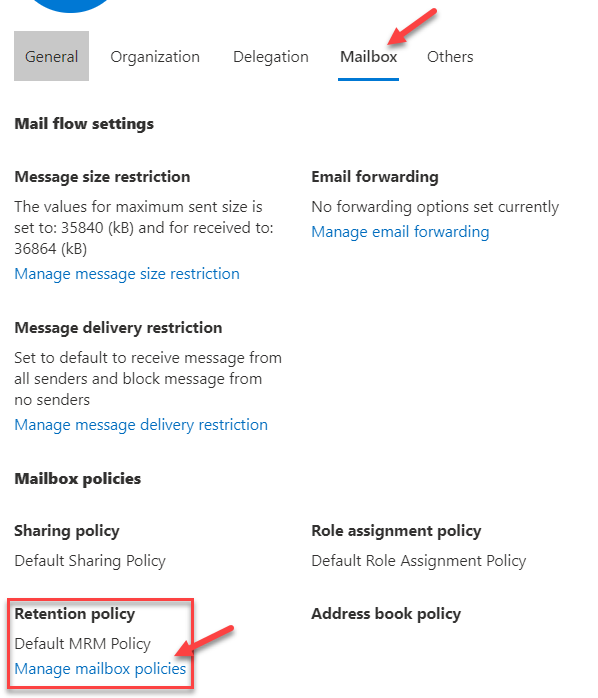 Click on Manage Mailbox policies, and you will be able to choose the Retention Lable you created from the dropdown and Save