Once your Azure AD tenant is set up for passwordless sign-in, users must set up the feature using the Microsoft Authenticator app.
Please note that passwordless sign-in via the Microsoft Authenticator app can only be configured for one account at a time on a device.
To set up passwordless sign-in on a handset using Microsoft Authenticator,
Open the Microsoft Authenticator app on the handset.
Select the account you want to configure in the list of accounts.
Now click Set up phone sign-in (Sign in without a password) on the account screen.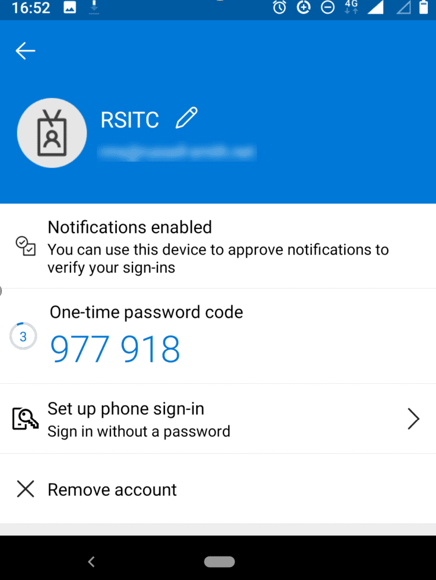 If you haven't already done so, the device must be registered with Azure AD. Follow the instructions on screen to register your device.
Now on the Sign-in with your phone screen, click CONTINUE.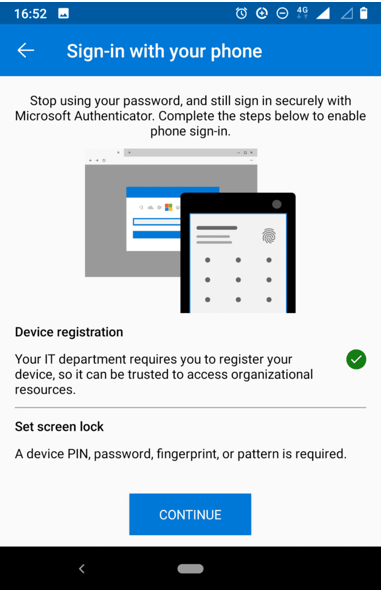 Passwordless sign-in should now be enabled for the account. You can click the account again in the list of accounts to check that 'Passwordless enabled' is displayed on the account screen.